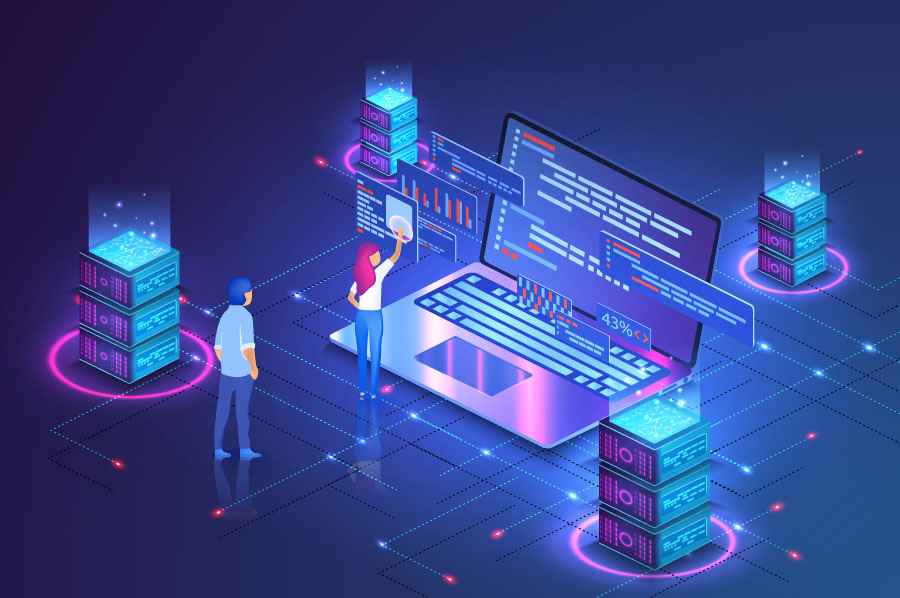 Web Hosting Company in Lahore - HostOnepk
Apart from selecting the type of website that you want to build, another difficult thing is to find a good web hosting company. It requires a lot of research in order to find out a Best Web Hosting in Lahore, which fulfill your needs by providing reliable and valuable web hosting services at affordable prices. Your choice for Cheap Web Hosting in Lahore must be accurate and should fit for your purpose, wrong choice will waste your time and money at the same time. HostOne is a Lahore Web Hosting company and currently the most adorable and growing company in the market of Web Hosting in Lahore. HostOnepk Lahore has creative thoughts and thinks from the customer's mind in order to give them high satisfaction, as customer satisfaction is the main key to competitive advantage for us and it is the only reason behind our massive success in the market which is full of competition.
OUR SERVICE
Web Hosting in Lahore Pakistan
The first step For Your Web Hosting in Lahore is to identify what your needs are – with one eye on future growth of your website on Google and 100% Satisfaction With Web Hosting Services in Lahore then choose an appropriate Web Hosting Lahore plans at the right price. Value for money is not just going for the cheapest rate Web Hosting Service in Lahore. Web hosting companies in Lahore usually offer three main paid-for Best Web Hosting in Pakistan of hosting packages in Lahore, Pakistan. Shared hosting in Lahore means you share a server with other sites and web hosting accounts With the Help of Hostonepk. The site can often You be slower and these plans are for sites that don't use a lot of bandwidth and Use A lot of New Web Hosting Versions. With a dedicated servers in Lahore and Web Hosting in Lahore, you have the entire web server for your own use Website. Faster performance is pretty much 100% Up-time guaranteed. Virtual Private Servers (VPS) in Lahore or Cloud Servers enable you to scale resource as and when you need it rather than being restricted by the limitations of a physical server Web Hosting. HostOnePK draw from a pool of processing power, memory usage and storage depending on your requirement of Your Website. Finally co-located hosting enables you to purchase your own server and Best Web Hosting in Lahore, while it will be kept in the vendor's data center Host One, you'll have complete control over it so you can install anything you need onto Your Website Through Web Hosting Hostonepk. Some providers arrange their web hosting deals according to business segments (small businesses, e-commerce, artists, re sellers), features (WordPress compatibility, email hosting, cloud computing, managed service providers LAHORE) or platforms (Linux or Windows). Many Best and Cheap Web Hosting packages in Lahore include a wealth of features that you may or may not place value upon, including control panel With Best Features, the ability to create online stores easily, easy site builder tools and varying levels of support (either on the phone or live chat With the Hosting Team of HostOnePK).
How To Get Domain and Web Hosting in Lahore
Every website is need To made up of files Data and you need a Best Web hosting service in Lahore to store them so that HostOnepk can Proivide You The Best online services in Pakistan. It's a simple process You Can Easily Upload Your files are uploaded onto a server (a powerful computer) With Best and Reliable Web Hosting in Lahore Pakistan, and the company that owns the server then points the web address to the files and Go to the Panel of your Web Hosting and Easily managed. HostOnepk Web Hosting service easiest way to upload your site to your hosting package That We are Provide you For Your Best and Fast Business. However, the applications included in your plan, along with the user-friendly control panel make it easy to get your website online and Enjoy the Reliable Web Hosting in Lahore. HostOne also have a huge support database with plenty of step-by-step articles and videos to help you along the way and Never Stop When You Want To Uploaded This. Most Web Hosting packages in Lahore are set up immediately and Fastly, and you can get your website online and Brand right away. In some cases,That might take a few days for the domain to fully register and point to your Web Hosting hosting package But Its Really The Fastest Way To promote Your Website Hosting. This is perfectly normal and happens across every web hosting Companies in Lahore Pakistan. it just takes time for the servers and the domains to sign up For Your Best Hosting Ever. We're here to help You With Our Best Web Hosting Server in LAHORE. Simply contact our Hosting support team and we will help you move everything over and Gives Your The Best Server Then all Web Hosting Companies in Pakistan. We've also produced a useful and Reliable guide to transferring and Hosting your website that will talk you through every step.
Keeping in view the customer's perspective in respect of quality services HostOne brings these for you.
   1) New Features
   2) Easy to Use / User Friendly
   3) Technical Support
   4) Different Hosting Packages
   5) Quality Services
   6) Very affordable and cheap rates
   7) Our Responsibility
   8) Highly secured and trustworthy domains
   9) Promise of Money Back Guarantee
As these eight are the points that are very extremely important while selecting the right Best Web Host in Lahore, HostOne services are reliable, efficient, accurate at cheap rates. HostOnepk is a platform for those who want to make a good quality experience and long term relations with Cheap Web Hosting in Lahore.
  1) Customer is the first priority.
  2) We have all the solutions for you.
  3) 24/7 availability to answer your queries.
  4) Quality never compromised.
  5) Security
No matter what kind of website you intend to create, from a few personal web pages to a large professional website, HostOne is the best option to go with.
• We are expert in below services.
   1) Cloud Hosting
   2) Domain Names
   3) Domain Web Hosting
   4) Web Hosting Services
   5) Semi-dedicated Hosting
   8) Domain Manager
   9) SSL Certificates
  10) A Shared Hosting
  11) Control Panel Hosting
  12) Dedicated Hosting
  13) Reseller Hosting
  14) Affordable Hosting
  15) Best Hosting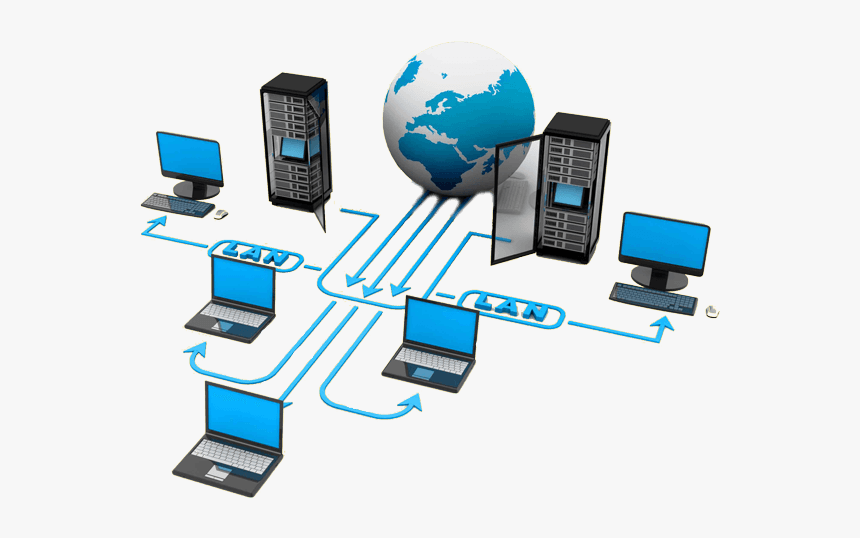 Affordable Price and Best Web Hosting in Lahore
HostOne is providing best With Cheat Price Web Hosting in Lahore Pakistan. We are above all, skilled and attentive on providing reliable, cost effective, affordable and cost effective web based solutions at an inexpensive cost without having compromise on quality and international standards. We are providing Cheap Web Hosting Company in Lahore for almost all CMS, like WordPress, Joomla and Durpal. With the latest cPanel, you can install CMS in just 1 click. HostOnepk is engaged in providing optimum and superior Web Hosting in Lahore and designs dynamic and lucrative database driven solutions for our clients throughout Pakistan and across the globe. Web Hosting in Lahore has set new standards for its customers by providing uncompromising web hosting in Lahore. We are offering best web hosting with high quality and We believe that our customer is over master. HostOne always try to introduce cheapest price, affordable, and reliable web hosting servers in Pakistan.
Professional Best and Cheap Web Hosting in LAHORE Pakistan
HostOnePK are providing 100% Best Web Hosting management and secured web hosting servers in Lahore Pakistan with a 99.99 % uptime guarantee. HostOnePK are working since 2011 in Lahore Pakistan as a Best Web Hosting Company our server infrastructure never let us down and we proud to Be a Reliable Web Hosting Service in Lahore Pakistan. Our servers are continuously Working Every Time remaining in well experience and well educated monitoring team so we can proudly say that "Our servers are in safe hands" We also offer to become a part of our business by getting our affordable Web Reseller hosting services in Lahore. We are offering many plans and packages for our clients with time to time web hosting promotions in Lahore or time to time web hosting offers in Lahore for our beloved clients.
If you want to run a website or company and Wants To Connect With Best Web hosting Company in Lahore Pakistan, you need a popular Company Who Gives You 100% Best Web Hosting Service or PK domain name Registration as your online identity, you will find a Web Hosting company in Lahore who will sell domains in low cost and also their services would be better than all If you Really Want that Your Company Grow up With Best Web Hosting in Lahore and Reliable Web Hosting Service You Just connect With Us HostOnepk is The BEST Web Hosting Company in Pakistan, You Can Also Fine Us On Google Most of you will agree with me. as we know this fact so we have both the abilities for clients in Lahore to deliver. We Can registered top domains and best Domains for you in cheapest Rates Web Hosting in Lahore Yearly Plans domain prices in Lahore and with the best and fastest domain registration services guarantee. Not only this but the fastest domain name support is also one of our distinction whether you are going to register any country domain name or you need a Pakistani domain name to register.
Top 10 Best Web Hosting Service in Lahore
HostOne is the top most ranked Web hosting Company in Lahore, there is no doubt Web Hosting in Lahore on their reliability and the money they take is worth HostOnePK and very affordable as compared to the other web hosting Company. There are so many people who bought their Web Hosting in Lahore personal domains from this site and their reviews are very satisfying, Best Web Hosting in Lahore are benefiting the low to medium activity destinations which utilizing a ton of information and data transmission, Sites with high information needs (pictures, recordings and so on, Sites with heavier messages use, Web Hosting in Lahore Webmasters HostOnePK have a ton of sites and need to deal with all destinations from single record. HostOnePK it is your time to get benefit of their quality and trust able services Web Hosting in Lahore that are beneficial for you if you are a blogger and you are starting your online business from the initial stages then you must go for this web hosting site first. Cheap Web Hosting in Lahore hostOnePK are also providing their services Web Hosting in Lahore for WordPress hosting, WordPress utilizes template framework Web Hosting in Lahore, so you don't should be know any PHP or even HTML to utilize the application, HostOnePK also you can introduce diverse sorts of subjects, erase them, alter them and switch them with east, however in the event that you know HTML or PHP you can alter the codes in the topics to get a higher level of customization Best Web Hosting in Lahore to address your issues. HostOnePK portion of the other tremendously adored elements of word press are as under: ,Web index neighborly engineering ,Incorporated connection administration ,Settled article structure ,Post/article labeling ,Join ping back, trackback usefulness ,Module rich engineering. They have very satisfying staff with good quality services and they are benefiting the online business new comers with both Web Hosting in Lahore and also providing personal domains and email accounts to enhance your business in every possible way. Because of all these reasons it is at number one in the category of top hosting companies in Lahore HostOnePK is also a web hosting company that is benefiting the online business and register the domain names also. It is basically designed for the purpose of providing the best services in the online business sector . Cheap Web Hosting in Lahore company and staff is supportive in every manner, you won't regret contacting them. HostOnePK is recommended by so many people that are their clients in Pakistan they say that their services are the same as they claim in Web Hosting in Lahore. So do not wait and waste time on other web hosting companies in Pakistan, just check them once and then decide. Cheap Web Hosting in Lahore is your decision to take their services or not, but it's good to experience once. HostOnepK is also in the list of top ranked companies in Lahore and they are also offering the both services that are registration of the domain name or your personal email account and other is Web hosting. There method of getting the domain Best Web Hosting in Lahore is also very easy and reliable , you do not have to put much effort in getting a domain name and Cheap Web Hosting in Lahore, you just have to book your domain and other services if you want any other from HostOnePK Best Web Hosting in Lahore and get yourself started in the field of online marketing and business Best Web Hosting in Lahore. HostOnePK is energetic to offer its customers unparalleled levels of customer administration and at very affordable and cheap cost, web facilitating with no bargain on quality Best Web Hosting in Lahore. Web Hosting in Lahore offers its individuals a portion of the most minimal costs accessible on the Internet today. Nobody can contend their area enlistment costs in Lahore showcase or even in worldwide business sector Web Hosting in Lahore. HostOnePK is the website that ensures you that the services you are getting from them are completely trust able and they also provide you easy ways of internet that do not need PayPal. Their professional staff and Best Web Hosting in Lahore are available anytime for you and if you have any complain about the technical issue they make sure they solve Web Hosting in Lahore it on the spot. HostOnePK are available day and night to give you a good advice and also guide you to the Best Web Hosting in Lahore will also help you succeed in the online business in Lahore. With the point of encouraging the people of Pakistan to go for Best and Cheap web hosting in Lahore there are many options, but HostOnePK is one of the best. As Pakistan moves into the Information Technology period, they understood Best Web Hosting in Lahore that the day would not be far when everybody would need a site for themselves or their business. They started to consider what kept this from happening now The single most compelling motivation they found was the cost included. Professional Web Hosting in Lahore Individuals in Pakistan did not have any desire to squander their well deserved cash on purchasing costly domain names without truly comprehend what was being advertised Web Hosting in Lahore. To get the same as advertised you are highly recommend to go for this web hosting site as it you are not going to regret your decision. HostOnepk have such a variety of alternatives Best Web Hosting in Lahore with regards to making your site. To give you the flexibility you have to make an online nearness that mirrors your image or identity, HostOnepk every one of them. Notwithstanding all our extraordinary web facilitating highlights Best Web Hosting in Lahore, you'll likewise get 1GB of distributed storage for the greater part of your archives, photographs, music and recordings put away on your PC, giving you access from anyplace, whenever, from any gadget.
And we have a lot of stuff for you come and join us and make us feel proud to provide our remarkable quality services, today this is a golden opportunity do no wait further and take full advantage of our services.
Please let us know your inquires and your rates so that we can make a plan as per your desire. Please join HostOne today, what we say we deliver. Nothing is difficult if you are our customer.
choose your plan
Flexible Pricing Plans
Standard

RS 9500
Yearly Package
10 GB
Unlimited Bandwidth
3 Addon Domains
15 Email Addresses
5 Databases
cPanel Linux
WordPress Quick Install
24/7 Support | 99.99% Uptime
Economy

RS 12500
Yearly Package
15 GB SSD Disk Space
5 Addon Domains
20 Email Addresses
10 Databases
cPanel Linux
WordPress Quick Install
24/7 Support | 99.99% Uptime
Professional

RS 15500
Yearly Package
20 GB SSD Disk Space
Unlimited Bandwidth
Unlimited Email Addresses
7 Addon Domains
10 Databases
cPanel Linux
WordPress Quick Install
24/7 Support | 99.99% Uptime